News/Media

*If a menu item has a submenu clicking once will expand the menu clicking twice will open the page.

Study & Practice

*If a menu item has a submenu clicking once will expand the menu clicking twice will open the page.

Projects

*If a menu item has a submenu clicking once will expand the menu clicking twice will open the page.

FPMT

Faith alone never stops problems; understanding knowledge-wisdom always does. Lord Buddha himself said that belief in Buddha was dangerous; that instead of just believing in something, people should use their minds to try to discover their own true nature.

Lama Thubten Yeshe

*If a menu item has a submenu clicking once will expand the menu clicking twice will open the page.

Shop

The Foundation Store is FPMT's online shop and features a vast selection of Buddhist study and practice materials written or recommended by our lineage gurus. These items include homestudy programs, prayers and practices in PDF or eBook format, materials for children, and other resources to support practitioners.

Items displayed in the shop are made available for Dharma practice and educational purposes, and never for the purpose of profiting from their sale. Please read FPMT Foundation Store Policy Regarding Dharma Items for more information.
Coming to Terms with "God"
By Jonathan Landaw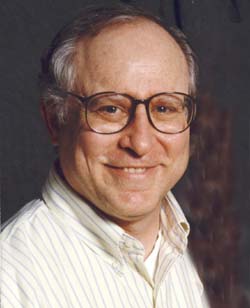 Buddhism has sometimes been called a religion for atheists, and with good reason. It is one of only a few major spiritual traditions of the world – Jainism, whose founder was a contemporary of Shakyamuni Buddha, being another – that is not centered upon belief in a Supreme Deity.
It might be argued that the very absence of "God" and the unfortunate connotations that have come to adhere to this term is what has allowed Buddhism to appeal to so many Westerners in this secular age. Speaking personally, this absence definitely contributed greatly to my own initial interest in Buddhism, and I am certain my experiences in this regard are hardly unique.
My antipathy towards the word "God" began at a very early age. My father, who was the main intellectual influence during my upbringing, dismissed religion as superstitious bunk. He viewed it in much the same way that Marx did, as an opiate to lull the masses into complacency with their miserable lot in life. And certainly my own admittedly limited exposure to a few popular forms of belief did little to modify or contradict this predominantly dismissive attitude towards God and towards religion as I knew it.
In fact, the observed behavior of those who professed to believe in a Supreme Being only increased my aversion. There were people I knew who prayed to God for aid in winning a football match; this I found simply ridiculous. That others prayed for victory in war (especially in the innumerable "religious" wars that have stained history), I found downright repulsive. It was unthinkable to me that a just and loving Creator of the Universe would have any interest in playing partisan politics with its inhabitants. So if being religious meant that I had to believe in something as preposterous as a God who helped certain of his (her? its?) creatures inflict suffering on others, then I wanted no part of it.
Aversion to such words as "God," "religion" and "belief" did not mean, however, that I turned away from spiritual values altogether. Quite the contrary. I always sensed that there had to be something profoundly important at the root of religion, however twisted and distorted it might have become over the centuries. Behind the universal compulsion to believe in something greater, more powerful and more significant than the individual self and its limited concerns must lie something of true value and significance. But I had only the vaguest of clues – usually drawn from the world of art and literature – about what this "something," this transcendent reality, might be…
… Eventually, when I met the Mahayana teachings on wisdom, compassion and the fundamentally pure nature of consciousness, I felt I found what I had always been looking for. Here at last was a spiritual tradition that did not have as its foundation a God I couldn't believe in, yet was imbued with all the spiritual values I cherished. And one of the unexpected side effects of my exposure to this spiritual tradition was a growing respect for the God-centered religions I had previously dismissed …
Read the complete article as a PDF.