News/Media

*If a menu item has a submenu clicking once will expand the menu clicking twice will open the page.

Study & Practice

*If a menu item has a submenu clicking once will expand the menu clicking twice will open the page.

Projects

*If a menu item has a submenu clicking once will expand the menu clicking twice will open the page.

FPMT

The greatest problems of humanity are psychological, not material. From birth to death, people are continually under the control of their mental sufferings.

Lama Zopa Rinpoche

*If a menu item has a submenu clicking once will expand the menu clicking twice will open the page.

Shop

The Foundation Store is FPMT's online shop and features a vast selection of Buddhist study and practice materials written or recommended by our lineage gurus. These items include homestudy programs, prayers and practices in PDF or eBook format, materials for children, and other resources to support practitioners.

Items displayed in the shop are made available for Dharma practice and educational purposes, and never for the purpose of profiting from their sale. Please read FPMT Foundation Store Policy Regarding Dharma Items for more information.
Spirituality and Work: Antonyms or Synonyms?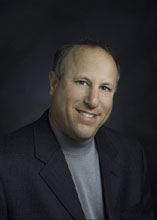 June-July 2005
By Karuna Cayton, a psychologist and director of the California-based Karuna Group, which offers consulting and coaching to organizations and individuals. He is on the board of FPMT, Inc.
Often, as we find ourselves in the midst of a holiday season, or during times of great personal or global tragedy such as the tsunami in Asia, it is common for us to reflect upon our deeper values and life's purpose. It is during these times when it seems especially conducive to thinking about what truly gives us meaning. Many clients and friends relate to me how, for example during the holiday season, they particularly enjoy the quality of time they spend with families and loved ones. Work seems to lose a little of its intensity, except when trying to meet deadlines in order to accommodate the extra downtime we seek during the holidays or vacation time.
Many coaches and consultants, business leaders and executives, are wary of mentioning spirituality and work in the same sentence. This hesitation, I believe, is the result of misunderstanding the meaning of spirituality and, perhaps, the real meaning of work. It is essential that we define our terms so that we can generate some shared understanding.
I will use my definition of spirituality in this article because, quite frankly, I like mine the best! When I use the term "spiritual," I am not using it as a synonym for "religious." Whether someone is religious or not, agnostic or not, is irrelevant with respect to whether or not someone is a spiritual person. I have known religious people who, from outer appearances and behavior, seem very un-spiritual. And the contrary can be said for the agnostic or non-religious person.
Spiritual, for me, means: actively engaged in developing one's deep, vast inner potential. This potential possesses qualities of mind and personality such as wisdom, altruism, self-respect, and consideration for others, to name a few.
When I think of individuals who have pursued the development of their inner potential I think of people like Albert Einstein, Mahatma Gandhi, H. H. the Dalai Lama, Nelson Mandela, Mother Teresa, and many, many more.
So, what does this all have to do with spirituality and work? The sad news that I repeatedly hear from clients and others is that they have separated their work from everything else that is truly meaningful in their lives. This isn't true of everyone, but the majority of people with whom I am in contact have a very difficult time seeing their work as something truly transformative and deeply meaningful. They tell me that when they are on vacation, when they are with their families, when they go to Sunday or Hebrew school, when they attend meditation retreats during the summer, when they participate in volunteer work, when they go to therapy or coaching, then their spirit is nourished – they tap into their unlimited inner potential…!
The complete article is available as a PDF download.