News/Media

*If a menu item has a submenu clicking once will expand the menu clicking twice will open the page.

Study & Practice

*If a menu item has a submenu clicking once will expand the menu clicking twice will open the page.

Projects

*If a menu item has a submenu clicking once will expand the menu clicking twice will open the page.

FPMT

The most happy thing in my life, most fulfilling thing is to work for and to benefit sentient beings. Even just the mere thought to cause happiness to sentient beings, to benefit them, to free them from suffering is the BEST offering to all the buddhas and bodhisattvas. This is the best offering, the best puja; this is what pleases their holy mind most.

Lama Zopa Rinpoche

*If a menu item has a submenu clicking once will expand the menu clicking twice will open the page.

Shop

The Foundation Store is FPMT's online shop and features a vast selection of Buddhist study and practice materials written or recommended by our lineage gurus. These items include homestudy programs, prayers and practices in PDF or eBook format, materials for children, and other resources to support practitioners.

Items displayed in the shop are made available for Dharma practice and educational purposes, and never for the purpose of profiting from their sale. Please read FPMT Foundation Store Policy Regarding Dharma Items for more information.
OBITUARIES
August-September 2008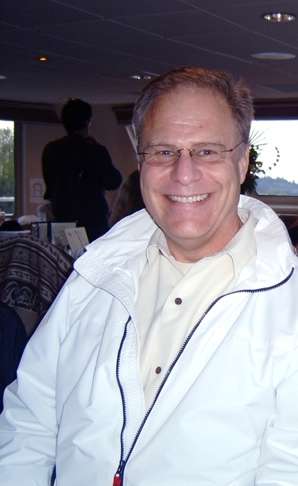 Kim Hollingshead, 57, died suddenly, April 29, 2008 in Portland, Oregon
A family perspective by Randy Hollingshead and Margie Ginotti
Sometimes it takes time to find one's paths of action and being. And those previous paths that one tried all contribute skills, challenges and confirmation that this path is yours. For Kim, Buddhism was (and still is, we think) his path – bringing action and being together.
As an adult, Kim explored a number of careers – landscape architect, real estate agent, hospice caregiver, personal chef to wealthy families, bakery bun entrepreneur (the name of his product was Cinnful Buns), project manager, office manager and executive director. In all his work, caring service was his hallmark. It was significant to his family that his past four employers sent condolences, and three attended his services after his death.
Working at FPMT [as Director Administration] allowed him to use many of his skills as he coordinated the move from Taos to Portland and spent many hours ensuring that the new building was engineered and made suitable for the organization. Once in the new building, one of his goals was to make the office environment pleasant for staff and the outside of the building attractive to those passing by. A local who attended Kim's service in Portland told his family that he was very impressed that a manager in FPMT could be seen on weekends planting and gardening around the front of the building and sweeping the sidewalks. …
Read the complete obituary as a PDF.
Thomas E. Flynn. 60, died May 20, 2008 in Dublin, Ireland, of heart failure
By Ven. Sarah Thresher
Tom Flynn was quite simply a genius in his own way. Irish, with a Jesuit training and a highly successful business background as well as a yearning for the truly spiritual, when Tom met Buddhism during a course at Land of Medicine Buddha (LMB), he was ripe for a new challenge. And that is what he got; with less than a year till the visit of His Holiness the Dalai Lama to the Bay Area, Tom was asked to take over a debt-ridden organizing committee for the event and simultaneously transform Land of Medicine Buddha from an antiquated motel in the redwoods to a modern commercially viable spiritual healing retreat center. So that is what he did.
Under his directorship [2000- 2002] everything changed. As one student describes it, "Each week you came to the center you never knew what to expect. Things were changing so fast." All the guestrooms were renovated and upgraded, the gompa, the pine room, the lama's house, the office, the swimming pool, the sauna, the meadow, the car park, the landscaping – the list is endless. Nothing was too daunting or too expensive; somehow Tom had the genius and the courage to take risks and to follow through his vision to make the place the best it could be immediately!
I will never forget how he decided to spend no money on advertising His Holiness' visit in the spring of 2001, and yet still the news spread like wildfire. Phones rang day an night with people in Silicon Valley desperately wanting tickets: "We heard the Dalai something is coming and we just got to go…!" …
Read the complete obituary as a PDF.
Henk Sinnema, 55, died May 22, 2008 at home in Narracan, Australia, from cancer
By Helen Sinnema
Born in Friesland in Holland, Henk migrated with his family to Australia when he was eight years old. His father died of lung cancer during Henk's final year of high school. This was a huge blow to him and he searched for meaning to life during his twenties.
I first met Henk when he was thirty at a Reichian Therapy weekend run by Lew Luton. We started going out together when Henk was thirty-four and I was thirty-three. Henk seemed to be a generous, philosophical, laid back kind of guy.
One of the first things he told me about himself was that he had met this man, a monk or a lama – someone who had "just looked at him…". This had changed his life. I had no idea what he was talking about, because the only sort of personage from an Eastern religion I could imagine was someone like the Maharishi or the Bhagawan Sri Rajnesh – very unappealing even in the 1980s! 
The man whom Henk met was Lama Thubten Yeshe, and at the age of twenty-two Henk had been to the inaugural 1974 course given by Lama Yeshe and Lama Zopa at Diamond Valley where Chenrezig Institute was later founded. Henk stayed at the retreat for only ten days; he grew tired of the teachings being given by a young Lama Zopa, and so he used to hang around outside the tent. Lama Yeshe took the trouble to approach Henk one day although, as far as Henk could see, Lama Yeshe never spoke to anyone (he was in retreat). Henk described a kind of mutuality developing between them, which became a transformational experience. …
Read the complete obituary as a PDF.