News/Media

*If a menu item has a submenu clicking once will expand the menu clicking twice will open the page.

Study & Practice

*If a menu item has a submenu clicking once will expand the menu clicking twice will open the page.

Projects

*If a menu item has a submenu clicking once will expand the menu clicking twice will open the page.

FPMT

It is important to understand that true practice is something we do from moment to moment, from day to day. We do whatever we can, with whatever wisdom we have, and dedicate it all to the benefit of others. We just live our life simply, to the best of our ability.

Lama Thubten Yeshe

*If a menu item has a submenu clicking once will expand the menu clicking twice will open the page.

Shop

The Foundation Store is FPMT's online shop and features a vast selection of Buddhist study and practice materials written or recommended by our lineage gurus. These items include homestudy programs, prayers and practices in PDF or eBook format, materials for children, and other resources to support practitioners.

Items displayed in the shop are made available for Dharma practice and educational purposes, and never for the purpose of profiting from their sale. Please read FPMT Foundation Store Policy Regarding Dharma Items for more information.
Maitreya Project Gaining Momentum
by Peter Kedge
In India, preparations for His Holiness Dalai Lama's teaching event January 22-28, sponsored by the Maitreya Project in Bodhgaya, were in full swing under the direction of executive director Ven. Marcel Bertels. On the Maitreya land site in Bodhgaya a temporary teaching pavilion has been constructed, which will be used to receive His Holiness and for the housing of an exhibition of plans, pictures, and a model to illustrate the vision of the project.
Maitreya Proljct welcomes new president, Mr. Ramesh Grover, a senior retired civil servant, who brings extensive administrative and organizational skills to the project. Mr. Grover joined the project in April this year.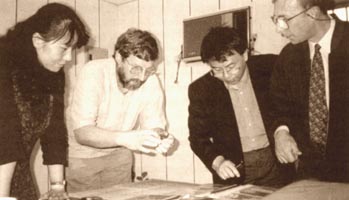 General secretary Prof. L. P. Singh has been very successfully continuing his liaising activities for the project, having just completed a lease application for another 12 acres of land.
Maitreya Project also welcomes new staff member Kalsang Tashi, who will be stationed in Bodhgaya and who is a key member in the team preparing for the teachings of His Holiness the Dalai Lama.
Taiwan: Architect Salim Lee has accepted Lama Zopa's invitation to take up the position of architectural director.
Salim spent the first half of November in Taiwan working with Lama Zopa Rinpoche, sculptor Denise Griffin, Taiwan architects TTC & Associates, and feng-shui masters Yab Cheng Hai and Lillian Too. Under Salim's direction, the preliminary site master plan has now been refined and a new detailed version of the is being prepared.
Sculptor Denise Griffin has been joined by Peter Griffin, who has just completed work on a large Buddha statue at Jamyang Buddhist Centre in London, England. Both will continue the development of the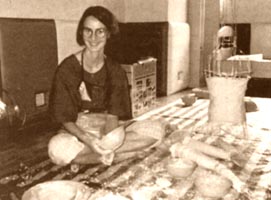 prototype statue and throne. It is hoped this will be in a form to input as a computer model by February- May.
Project metallurgist Rudy Harderwyk is working intensively with materials in Taiwan and, via the internet, around the world, to develop the material specifications that will allow the Maitreya statue to last the 1000 years that are intended.
These significant planning developments will permit preliminary project costings to be prepared and alternate materials and construction techniques to be compared.
Mr. Lin, the Taiwan national coordinator for the Maitreya Project, has resigned; we offer him our very great appreciation and thanks. Shelley Wang has kindly accepted Rinpoche's invitation to be the new national coordinator. Shelly will be supported by the project's Taiwan office secretary Chang Mien Mien and new public relations and planning manager Detong.
In Singapore, a group of Friends of Maitreya has been set up to coordinate technical, legal, administrative and other support for the project.
Kathrine Carlisle, who has been the project manager, kindly accepted Lama Zopa Rinpoche's invitation to take responsibility for all internal design, decoration and fit-out within the statue and ancillary buildings.
In Malaysia, Lillian Too is working to prepare an updated version of the Project brochure.
Sally Barraud came to the international office in Nepal in November to help coordinate the preparations of His Holiness' January teachings. In February she moves to Dharamsala to take over as director of Tushita Meditation Centre.
It is with regret that Rinpoche has accepted the resignation, due largely to health and other commitments, of George Farley as project finance director. George is kindly continuing to advise and help Ven. Pende Hawter with administration and finance.
We are seeking a new finance director, a technical director, a fund-raising director and an executive personal assistant. Interested people should contact Peter Kedge, email pkedge@compuserve.com for details.
Maitreya Project is gaining momentum, and help in many forms is required. If you would like to contribute help by way of expertise, time or advice, please contact Peter Kedge.

The Maitreya Project Home Page