News/Media

*If a menu item has a submenu clicking once will expand the menu clicking twice will open the page.

Study & Practice

*If a menu item has a submenu clicking once will expand the menu clicking twice will open the page.

Projects

*If a menu item has a submenu clicking once will expand the menu clicking twice will open the page.

FPMT

Buddhist meditation doesn't necessarily mean sitting cross-legged with your eyes closed. Simply observing how your mind is responding to the sense world can be a really perfect meditation and bring a perfect result.

Lama Thubten Yeshe

*If a menu item has a submenu clicking once will expand the menu clicking twice will open the page.

Shop

The Foundation Store is FPMT's online shop and features a vast selection of Buddhist study and practice materials written or recommended by our lineage gurus. These items include homestudy programs, prayers and practices in PDF or eBook format, materials for children, and other resources to support practitioners.

Items displayed in the shop are made available for Dharma practice and educational purposes, and never for the purpose of profiting from their sale. Please read FPMT Foundation Store Policy Regarding Dharma Items for more information.
No Victim, No Perpetrator
June-July 2006
By Ven. Gyalten Mindrol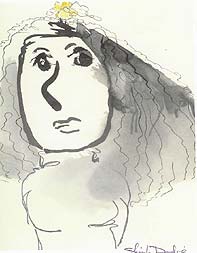 "No anger inside means no enemy outside."
– Lama Zopa Rinpoche
I was sexually abused by a daycare worker the year before I started kindergarten. It was one of those situations that are often reported in newspapers, except this time no one was caught and there was no story. I forgot all about it until I was in my early thirties, yet it colored every aspect of my life, and when I started to remember the abuse, it ruled my life. 
Post-traumatic stress disorder (PTSD) is when a traumatic event continues to affect a person long after the event is over. Memories of the abuse overpowered me while I was sitting in my living room, driving my car, and working. The memory became more real than the sitting, driving, or working. I was at times unable to function at all, lost in the grip of the memory or paralyzed by its accompanying fear or grief. When the memories hit, the four-year-old me, caught in an abusive situation, was more real than reality. The shift in perception of who I was, and the overriding of my lifelong defense mechanisms by emotion and memory, almost drove me past sanity. Although I was fortunate to find a deeply gifted psychotherapist, who gave me a place to talk and didn't overload me with theory and advice, it was the Dharma that helped me assimilate the abuse into my conscious life, and it was the abuse that radically deepened my understanding and practice of the Dharma, my faith in it, and my longing for it. 
A Karmic Punch in the Nose
About a year after I started remembering the abuse, when the worst of the remembering was over, I happened to attend a teaching by Ven. Robina Courtin. During the course of the talk, which was on karma, a young woman in the audience mentioned that she had been sexually abused as a child. As this young woman talked, her question turned into self-exploration and she began to cry in a way that shows realization, a deep change in the heart. Ven. Robina had been explaining karmic causes and results in her inimitable way, saying that if someone walks up to you on the street and punches you in the nose, there is a reason and a cause. Somewhere and sometime in a past life, you must have harmed that person. The karma ripens and that person harms you. The young woman said through her tears that she couldn't believe that in a past life she must have sexually abused or harmed another being in the same way that she had been abused. Ven. Robina reassured her, saying: "It's okay, darling. There is no victim and no perpetrator." 
I, the Innocent Child, had done the same thing to him, the Very Bad Man. If I had harmed the being that became the Very Bad Man in some past life, then that being must have harmed me in some life even before that, and this being that is me must have harmed him in a life even before that life and.. Where did it end? Looking in this way, who was the victim and who was the perpetrator?
Read the complete article as a PDF.