News/Media

*If a menu item has a submenu clicking once will expand the menu clicking twice will open the page.

Study & Practice

*If a menu item has a submenu clicking once will expand the menu clicking twice will open the page.

Projects

*If a menu item has a submenu clicking once will expand the menu clicking twice will open the page.

FPMT

We are not compelled to meditate by some outside agent, by other people, or by God. Rather, just as we are responsible for our own suffering, so are we solely responsible for our own cure. We have created the situation in which we find ourselves, and it is up to us to create the circumstances for our release. Therefore, as suffering permeates our life, we have to do something in addition to our regular daily routine. This "something" is spiritual practice or, in other words, meditation.

The Purpose of Meditation
Lama Yeshe Wisdom Archive

Lama Zopa Rinpoche

*If a menu item has a submenu clicking once will expand the menu clicking twice will open the page.

Shop

The Foundation Store is FPMT's online shop and features a vast selection of Buddhist study and practice materials written or recommended by our lineage gurus. These items include homestudy programs, prayers and practices in PDF or eBook format, materials for children, and other resources to support practitioners.

Items displayed in the shop are made available for Dharma practice and educational purposes, and never for the purpose of profiting from their sale. Please read FPMT Foundation Store Policy Regarding Dharma Items for more information.
Self-Esteem: Valuing Our Illusions?
By Lorne Ladner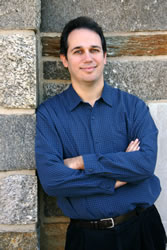 Recently, I've been traveling around doing some lectures and workshops on the interface between Buddhism and psychology. When I talk with audiences of Western Buddhists in particular, people often ask about issues like self-esteem, self-acceptance, and self-love. These are issues about which Western practitioners and the Indo-Tibetan tradition seem to have radically different views.
It's difficult to find any Western person who would say that having a strong sense of self-esteem or self-acceptance is a bad thing. Western psychological experts note that "although relatively little is known about self-esteem, it is generally considered to be a highly favorable personal attribute," while the lack of self-esteem is seen as "one of the basic warning signs of a dysfunctional personality," and as a root of many different sorts of mental illnesses and social problems.
On the other hand, the Buddhist tradition seems to view self-esteem, self-acceptance, and self-love as causes of much suffering. While Western psychotherapists (like me) often try to help our patients to "feel better about themselves," Buddhist masters often seem to encourage us to feel worse about ourselves (or should I say our selves)!
Lama Zopa Rinpoche once said that if you don't see yourself as an enemy, then even if all the buddhas manifest and teach you, they can't benefit you. This hardly seems to encourage an attitude of self-love. And, Lama Atisha's guru Dharmaraksita says that even though other people may "claim you are a good person, you are as terrible as a tigress who eats her young because your egoistic view grew in the jungle of wrong views." He advises us to beat down our own horrible selfishness "like a thieving dog," and says that due to our hypocrisy the noble beings should spit on us and we "should be thrust into the mouth of the she-demons." Hardly a nurturing approach that encourages self-acceptance and self-esteem!
Without becoming too philosophical, I'd like to suggest that the very ideas of self-acceptance and self-esteem actually don't quite make sense. Even we Western psychologists recognize that the "self" is not something constant or self-existent; as one famous psychoanalyst puts it, "Although we often wish to maintain an illusion of a continuous self, the reality is that [our selves] are constantly being shaped and defined by real and fantasized relationships with others." Even Western psychology recognizes that the self we imagine ourselves to be is an ever-changing, dependently arisen construct of the mind …
Lorne Ladner is a clinical psychologist and director of FPMT's Guhyasamaja Center in Virginia, USA. He is the author of The Lost Art of Compassion: Discovering the Practice of Happiness in the Meeting of Buddhism and Psychology (HarperSanFrancisco).
This article can be read in its entirety in Mandala