According to Je Tsongkhapa
with Robert Thurman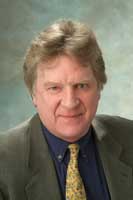 Christopher Kelley, a PhD student at Columbia University, asked Professor Robert Thurman this question: "What do you see as the relationship between the study of philosophical texts and one's meditation practice?" Professor Thurman replied:


In answer to your question, read my book The Central Philosophy of Tibet: A Study and Translation of Jey Tsong Khapa's Essence of True Eloquence (Princeton University Press, 1984). That's exactly what's contained there. And as Tsongkhapa said: In order to achieve enlightenment about the deepest nature of reality, we have to develop the perfect wisdom, transcendent wisdom, that is aware of all the complexities of the two realities, conventional and ultimate.
To do that, we need to determine what is the interpretable meaning of the Buddha's teachings and what is the definitive meaning of the teachings. In order to determine that, we cannot receive [that wisdom] just by the authority of a guru or the authority of a buddha, even as it recorded in the sutras; we have to reason it out for ourselves.
Therefore, philosophy is the essential aiming of the mind toward wisdom, and making the mind – what is the expression they use – "je su thun ba" [Tib. rjes su mthun pa] – concordant with, a similation of that wisdom. In his text "Lhag-thong Chenmo" [Tib. lhag thong, Skt. vipasyana], when he teaches about the two selflessnesses and the critical analysis involved in the two selflessnesses, Tsongkhapa identified the negandum, he ascertained the logical concomitance, he realized the freedom from true unity and true polarity – for example, what's called the four keys. Once he had gone through all that, this is what's called the intellectual simulation of "vipashyana" (lhag thong), a kind of transcendent insight meditation that enables you to achieve direct experience of the ultimate nature of reality. So that is what philosophy is and should be – that is, the intellectual stimulus. It doesn't claim that all you need is true intellect to achieve insight; you also need one-pointed concentration to empower that intellect into a deeper experiential level …
This article can be read in its entirety in Mandala
Contact Info
1632 SE 11th Avenue
Portland, OR 97214-4702 USA
Tel (503) 808-1588 | Fax (503) 232-0557
About FPMT
FPMT is an organization devoted to the transmission of the Mahayana Buddhist tradition and values worldwide through teaching, meditation and community service.
more...
About Buddhism
If you're new to Buddhism, please read our
Buddhism FAQ
. A place to learn about Buddhism in general, FPMT, and our Discovering Buddhism at Home series.