News/Media

*If a menu item has a submenu clicking once will expand the menu clicking twice will open the page.

Study & Practice

*If a menu item has a submenu clicking once will expand the menu clicking twice will open the page.

Projects

*If a menu item has a submenu clicking once will expand the menu clicking twice will open the page.

FPMT

When others insult, rebuke and speak unpleasant words to us, although an intolerable pain arises like a thorn at the heart, if we comprehend the teachings then we can recognize the essenceless nature of these words which resemble an echo. So just as when an inanimate object is scolded, we will experience not the slightest mental turmoil.

His Holiness the Dalai Lama

*If a menu item has a submenu clicking once will expand the menu clicking twice will open the page.

Shop

The Foundation Store is FPMT's online shop and features a vast selection of Buddhist study and practice materials written or recommended by our lineage gurus. These items include homestudy programs, prayers and practices in PDF or eBook format, materials for children, and other resources to support practitioners.

Items displayed in the shop are made available for Dharma practice and educational purposes, and never for the purpose of profiting from their sale. Please read FPMT Foundation Store Policy Regarding Dharma Items for more information.
A TEACHER TELLS US WHY
July-September 2012
Question: What if I don't have direct access to a teacher? What can I do to practice and progress?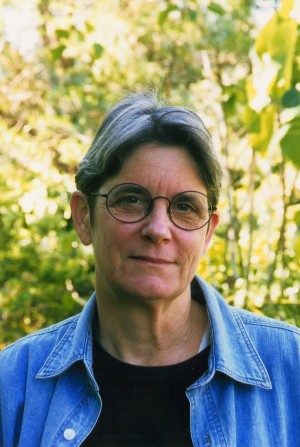 Answered by Thubten Yeshe (T.Y.)
This is a common issue for students living far from Dharma centers and for those whose teachers are not easily accessible. Without centers and teachers we usually do not have a community of fellow practitioners. Aside from not being able to easily receive teachings, this leaves us without an opportunity for discussion and debate of the teachings. Without discussion and debate it is difficult for us to assess our own understanding, insights and progress. And, it is difficult (sometimes impossible) for us to dispel our doubts and find answers to our questions.
We take in and integrate the teachings through listening (study), reflection and meditation. We first encounter Buddhist teachings through the medium of words. In the 21st century that may be through reading or listening, in person or on the internet. This need not be merely an intellectual process. Even at this first stage, we can take in the words with a mind that is in a contemplative state. If we do, we have already initiated the process of integration. We might think of this as deep listening, truly hearing the teachings on an inner level.
However we take them in initially, we must then deepen our understanding. This happens through analysis and contemplation; we reflect on what we have heard. To enhance this reflection, we might engage in discussion and debate with our teachers and fellow students. We utilize structured contemplative exercises. We expand the scope of our study through reading other texts and commentaries on the same subject.
In his book Becoming Enlightened, His Holiness the Dalai Lama states, "By analyzing without bias you will be capable of seeing advantages and disadvantages." Further on, he continues, "For this you need to begin with doubt; from doubt, you will question; from questioning, you will analyze; from analysis, the truth will become clear and whatever is untrue will fade. Doubting induces questioning, which induces analysis, which induces ascertainment. In this process, doubt is crucial."
Doubt is an essential aspect of our practice and should not be suppressed, but rather embraced. A healthy skepticism can lead us into incredibly interesting and significant examinations of the teachings, thus deepening our understanding and forming the basis for transformative insight and a firm commitment to the teachings.
In this way, through these various forms of cognitive processes, we strengthen our understanding and generate insight at a deep level. When these insights begin to shift our thinking and become more intuitive, we use non-conceptual single-pointed meditation to integrate them fully in our mental continuum. With practice, these insights become stable realizations that transform our minds and lives.
Having face-to-face access to a teacher can greatly assist in this process. It can also be a challenge. Our relationship with a teacher can powerfully upend our cherished world view which we often don't recognize until it is challenged. And, it challenges our cherished view of ourselves. This is not an easy part of spiritual practice, but it is an extremely important and fruitful one. Sadly, if we do not have ready access to teachers, we may only experience a diluted version of this important part of spiritual practice. Sitting in front of a mirror debating with ourselves will rarely cut through our misconceptions and doubts! It might even reinforce them.
Equally, if we merely engage through reading or listening and our own personal reflection, we may just dismiss the challenging bits and miss an opportunity to deepen our understanding and to grow up.
Even if we do have access to centers and teachers, we often do not take full advantage of them, allowing ourselves to be challenged and, thus, transforming our minds. Our teachers, even the Buddha himself, cannot implant spiritual insights and realizations in our minds. Our teachers can only give us the means to do it ourselves. Then, we have to bite the bullet and do the work that our kind teachers have laid out for us. So, do not think that merely having access to teachers and a spiritual community will make this process easy. It will not. This is the rub. In some ways it may make it more difficult. Something very strong within us (the ego perhaps?) does not relish being challenged.
Also, because everything is there and access is easy, we might have a tendency to get a bit lazy and slack, falling back into our comfort zone. We go along to teachings, maybe even meditations and discussions, but when we leave the center we also leave the Dharma behind. We may make a separation between our spiritual practice and the rest of our lives. There must be no separation; they must be completely integrated. If we do not ground our listening, reflecting and meditating in our daily life and relationships – moment to moment – insights will come very slowly, if at all.
In the FPMT, we have excellent resources for those who are in remote areas without easy access to centers, teachers and Dharma communities.
Whenever possible it is a good idea for these students to use the internet – especially fpmt.org and its centers' websites, and the websites for specific teachers such as His Holiness the Dalai Lama. Look for teachings that you might be able attend; also seek out teachings from teachers such as His Holiness or FPMT teachers that are available for download, or on CDs and DVDs. There is a wealth of material available on the internet.
However, it is, of course, always advisable for students to carefully check the sources of those teachings. Information about many reliable teachers can be found on fpmt.org and on the web sites of FPMT centers. Links to those centers can be found on the FPMT's website.
In general, there are many opportunities for making progress in one's Dharma practice within FPMT's online offerings. The "Education" section on the FPMT home page will open up a vast array of courses ranging from introductory to advanced levels. Many of these are offered in home study and online versions, and new online material is becoming available in a steady stream.
Students studying online will find that many of the courses, such as Discovering Buddhism and the Basic Program, have two components that help to answer the needs of students without access to teachers and fellow students. These are the discussion forums and the assessment processes, which are both available to all online students. Unfortunately, many of the students doing these programs appear to be unwilling to take up the challenge of engaging with these opportunities. This is disappointing because these students are limiting their ability to progress rapidly in their spiritual growth. Both the online forums and the assessments are moderated by Elders qualified in the relevant program who can answer questions, help dispel doubts and assist students through some of the difficult issues that might arise.
By engaging fully in these programs – including discussion and assessments – many of the disadvantages of being a remote student are alleviated. But you, the student, must take up these advantageous opportunities yourself. Buddha can't do it for you.
Thubten Yeshe (T.Y.), a student of Lama Thubten Yeshe and Lama Zopa Rinpoche since 1974, studied in Nepal and India until 1979, during which time she was ordained as a Buddhist nun. She remained a nun for nine years. T.Y. has received teachings over the years from many lamas, including Tsenshap Serkong Rinpoche, Geshe Ngawang Dargyey, Kyabje Song Rinpoche, Ribur Rinpoche, Kirti Tsenshab Rinpoche and His Holiness the Dalai Lama. Since those early days, she has lived and worked in FPMT centers around the world. In 1985, she moved to Australia, where she teaches, lead retreats and engages in other work within the FPMT. T.Y. also serves as an Elder for the FPMT Online Learning Center.