News/Media

*If a menu item has a submenu clicking once will expand the menu clicking twice will open the page.

Study & Practice

*If a menu item has a submenu clicking once will expand the menu clicking twice will open the page.

Projects

*If a menu item has a submenu clicking once will expand the menu clicking twice will open the page.

FPMT

If twenty-four hours a day, everything you do is motivated by bodhichitta, you accumulate infinite merit. Moreover, every single action becomes a cause not only for your own enlightenment, but also the happiness of every other sentient being.

Lama Zopa Rinpoche

*If a menu item has a submenu clicking once will expand the menu clicking twice will open the page.

Shop

The Foundation Store is FPMT's online shop and features a vast selection of Buddhist study and practice materials written or recommended by our lineage gurus. These items include homestudy programs, prayers and practices in PDF or eBook format, materials for children, and other resources to support practitioners.

Items displayed in the shop are made available for Dharma practice and educational purposes, and never for the purpose of profiting from their sale. Please read FPMT Foundation Store Policy Regarding Dharma Items for more information.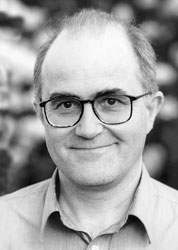 Stephen Batchelor, whose new book, Living with the Devil, looks set to be another best seller.
It was an auspicious day for doing the Sanghata Sutra, a powerful sutra for clearing obstacles. It was going to take three hours. But I wanted to get back to an enticing novel, one of the best I'd read in ages, and with heaps of leave due, and a slight dip in my workload, I had decided to take half a day's leave to finish reading it out there in the park, under a tree, eating a nice juicy apple. The seductive voice of Mara whispered in my ear: "Read your book. Go on, it'll be nice and relaxing. Other people holier than you can recite the sutra. Besides, how can you be sure reciting all those arcane words will even work?"
Did Nancy Patton, who recently interviewed Stephen Batchelor about his new book, Living with the Devil, listen to Mara's seductive voice? Mara is the Buddhist version of the devil, the quixotic tyrant who tortures us one minute and appears to have our best interests at heart the next. Mara in Pali and Sanskrit means "the killer," but is this really an easily defined creature one can see and hear – and dodge if we are fast enough?
In a conversation with Batchelor, whose new book, by the way, is very engaging, it became clear that Mara epitomizes humankind's greatest struggle – to become good. And if the devil does exist, how can we even recognize this "'creature,"' or does Mara simply represent every obstacle that gets in the way of our innate wisdom, freedom, and empathy with others?
Living with the Devil breaks completely new ground in that it fuses Buddhism and Judeo-Christian traditions with Western literature, showing us that the key to winning the struggle with our own destructive behavior is knowledge. Batchelor, the author of Buddhism Without Belief, may very well have written another bestseller with Living with the Devil, which arms us for the struggle to be good in an ambiguous world. It's a book that Mara can entice a tired editor into treating like a novel, re-reading it while sitting under a tree … but I digress …
Stephen Batchelor: What I found most interesting in writing this book [it took him three years] is that I was literally led by the material. This has never happened to me before. It began when I was commissioned to write a sequel to Buddhism Without Belief, loosely to be called A Culture of Awakening. "You do what you want," the publisher said. This brought a set of problems, not having anything specific to do. I spent months putting ideas together; I started writing chapter outlines, and within two or three weeks the writing led me into this idea of the devil, yet there was not a single mention of Mara or the devil in my original notes. That triggered my imagination. I started researching the ways Buddhism has understood Mara, particularly in the early canon, and there I found the idea that was the seed of the book. I did use some of the ideas I'd sketched originally, but I framed it all in the context of the Buddha-Mara tension.
The result is that I've taken a lot of fairly familiar Buddhist material, somehow reconfigured it, and put it in a different paradigm, a frame I'd never actually been terribly interested in before.
NP: Somehow you have made Mara (the devil) seem almost manageable. How is this so?
SB: I think that all the Tibetan Buddhist traditions try to make Mara understandable and manageable. Tibetans talk about the four maras [the devil of psychophysical existence; the devil of compulsions; the devil of death; and the devil who is born of a god]. They seem to have lost the notion of Mara as a trickster-ish demonic figure, a personality that interacts. So when I talk to Tibetans, I say I'm writing about the du-zhi. Du is the common word for demon or negative spirit in Tibetan, while zhi means four. In the Mahayana sutras, in contrast to the Pali sutras, you don't actually get the figure of Mara appearing much at all.
Buddha becomes almost impossibly perfect in Mahayana texts, where he's all wisdom, compassion, and blazing light, and there's not much room for a shadow. Yet in early texts, Buddha was still a much more humanized being, living in a social and political world [in chapter 21 of Living with the Devil the world starts breaking apart and the Buddha has, literally, the devil's own job dealing with the rebellions of Devadatta and Ajatassattu].
You do have a sense in the Pali material that the Buddha was still very much living in an historical situation. We can actually imagine ourselves transported to that period of time, and I don't think we'd feel terribly much out of place. He was a human being trying to figure out how to live in this complex, ambiguous world, whereas in the Mahayana texts you have a sense that his teachings are happening almost on another plane altogether. It's all very beautiful, very magnificent, but somehow abstracted from the concrete cut and thrust of the messiness of life. And Mara operates most potently and most vividly in those sorts of conflicting situations …
Living with the Devil (US$22.95) is published by Riverhead Books, www.penguin.com
NOTE: Nancy Patton did not sit under a tree that day with either book. She edited these pages instead. Mara probably claimed it as a small victory, though, because the reciting of the sutra had to wait for another day.