News/Media

*If a menu item has a submenu clicking once will expand the menu clicking twice will open the page.

Study & Practice

*If a menu item has a submenu clicking once will expand the menu clicking twice will open the page.

Projects

*If a menu item has a submenu clicking once will expand the menu clicking twice will open the page.

FPMT

Less desire means less pain.

Lama Zopa Rinpoche

*If a menu item has a submenu clicking once will expand the menu clicking twice will open the page.

Shop

The Foundation Store is FPMT's online shop and features a vast selection of Buddhist study and practice materials written or recommended by our lineage gurus. These items include homestudy programs, prayers and practices in PDF or eBook format, materials for children, and other resources to support practitioners.

Items displayed in the shop are made available for Dharma practice and educational purposes, and never for the purpose of profiting from their sale. Please read FPMT Foundation Store Policy Regarding Dharma Items for more information.
Home Truths: November-December 1997
by Adéle Hulse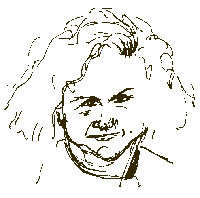 Only four people have refused to be interviewed for their Lama Yeshe stories. One said she wanted to write her own book, one said it was too personal and the other two just refused point blank. What to do. But while I have Interviewed about three hundred people there are still some people I would dearly like to hear from. A list of these was printed in the Mandala three years ago, and word of mouth around the FPMT being what it is, a number of them who had got out of touch responded when old friends told them about it.
The opportunity to print another list here is just too valuable to miss. I realize I don't have the most marvelous personality in the world and some people may feel they just don't "like me" enough to give their stories. Well I certainly don't blame them, I'm not that keen on myself most of the time, but there's not much I can do about their feelings for me.
But this is a much bigger issue than personality. It is important that Lama's biography is rich and dense and that it is able to address as many issues of pain and suffering in peoples' lives as possible. I am particularly grateful to those people who discussed their homosexuality with Lama ("It's just Samsara, dear") their drug addictions (different responses for different people), abortions (so many!), divorces, family divisions, fears and paranoias. One area I would dearly like more comment on is suicide, particularly as the rate here in Australia is so high.
So if you know any of the following people or others who have told you stories about Lama, please encourage them to get in touch with me. And if you do have stories you plan to keep to yourself, just consider Lama Yeshe is a lineage founder, a once-every-five-hundred-years modern saint. Surely our usually prideful need for privacy pales in comparison. To my mind, having "private words" with Lama is like speaking directly with Je Tsong Khapa and look how thin his biography is.
Any requests for anonymity will be honored, it is a very simple thing to do: no-one should be harmed by this book, Lama would not want that.
Ricardo and Lori de Aratanha, Aleca from Adelaide, Alex van Baar, Patricia Baez, Bruce and Clair Barwell, Tom Begley, Marie Beresford, Jan Bijman, Yana Bowen, Lia Brunori, Ida Bruhwiler, Phillipe Camus, Marietta Cavendar, German Corde lia, Carol Corona, Jan Crawford, Dyanna Cridelich, Tom Davis, Madeleine Devillard, Madeleine Devys, Brita van Dierman, Kathy Downes, Georges Driessens, Tony Duff, Ruth Eckland, Adam Engel, Manfred Engleman, Andreas Favalla, Joseph Fontaine, Philippa Franses, the Frewen family, Claude Frossard, Dieter and Lolly Gewissler, Danilo Ghirardo, Valentine Giacomin, Roy and Caroline Gillett, Rob Green, Peter Hannes Lehman, Paula Harris, Meredith Hassen, Andrew Haynes, Phil Henley, Virtudes Hertado, Denis Heslop, Greg Hillis, Lisa Hirdes, Sheila Hixon, Hildegard Huber, Joy Jensen, Isobel Johnson, Ven. Mike King, Benny Last, Ven Suzanne Lee, Ven Bruno Lequavel, Joel and Michelle Levey, Lynette Litman, Debra Livingstone, Keith Loveard, Otto Lutz, Tina Lux, Jean-Paul Maleouvre, Molly McGinn and Garry Wintz, Valentin Mencia, Linda Millspaugh, Carmen Montoya, Roger Munro, Elise Murgenthaler, John Newman, Peter O'Donnell, Terry O'Neil (alias Kyogan), Juan Ortiz, Antonio Pasqual, Jill Perkins, Michael Perrot, Erica Reiter, Dick Robinson, Inge Roden, Michael Sautman, Peter and Angelika Seifert, Beth Simon, Beth Soloman, Vin Smith, Brad Snower, Dr. Chia Theng Shen, Ronn Todd, Isa belle and Alain Toubert, Chris Vautier, Alberto Vinyoli, Christian Wall, Rene and Tsetan Wangyal, Dr. Frederike Weber, Jim Westbrook, Roger Wheeler, and Martin Willson.
If your name does not appear here, nor have you been contacted, please do not think for a moment that it is because your contribution does not rate. When it comes to the life of a living Buddha, everything rates. Just consider the karma of relating an incident you shared with Lama which may benefit countless people for years and years after you have died, after you have been forgotten.
Thank you so much.