News/Media

*If a menu item has a submenu clicking once will expand the menu clicking twice will open the page.

Study & Practice

*If a menu item has a submenu clicking once will expand the menu clicking twice will open the page.

Projects

*If a menu item has a submenu clicking once will expand the menu clicking twice will open the page.

FPMT

Don't think of Buddhism as some kind of narrow, closed-minded belief system. It isn't. Buddhist doctrine is not a historical fabrication derived through imagination and mental speculation, but an accurate psychological explanation of the actual nature of the mind.

Lama Thubten Yeshe

*If a menu item has a submenu clicking once will expand the menu clicking twice will open the page.

Shop

The Foundation Store is FPMT's online shop and features a vast selection of Buddhist study and practice materials written or recommended by our lineage gurus. These items include homestudy programs, prayers and practices in PDF or eBook format, materials for children, and other resources to support practitioners.

Items displayed in the shop are made available for Dharma practice and educational purposes, and never for the purpose of profiting from their sale. Please read FPMT Foundation Store Policy Regarding Dharma Items for more information.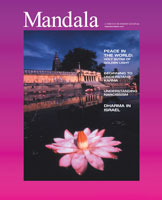 The kind and compassionate Guru Shakyamuni Buddha taught the Holy Sutra of Golden Light. It has skies of benefit for the world, for world peace, and skies of benefit for any individual who reads even a portion of this text. Lama Zopa Rinpoche says:
This text is very precious. It brings peace and happiness. It gives incredible protection to a country as it is very powerful to stop violence, and so on. By hearing this text, one's karmas are purified.
This text increases success. Especially for leaders, such as kings or presidents, it brings success in guiding people in virtue, which is the path to happiness. For those who have problems – if one is dying or dead, if the devas have turned against one and nothing is working, if merely by speaking one's friends, loved ones, husband, wife, family members, or even servants become angry with one, if one's wealth declines, or if one is being harmed by black magic or spirits, if bad dreams or fearful things are happening – then one should wash, put on clean clothes, and with a peaceful mind listen to the transmission of this text. Then all will be pacified. Anyone who hears this sutra creates so much merit and is highly admired by the buddhas.
In whatever country, wherever this text is taught, that whole country benefits. The king of the country will not get attacked, disease will be eliminated, everyone will become happy, and the country will become harmonious. As well, rains will come at the right time and all prosperity will come. There won't be any quarrels, the king will give religious freedom and will always be protected by the devas. It is especially good to read this sutra in places where there is a lot of fighting, such as Colombia.
Anyone who keeps, memorizes, or contributes to this text will surpass the eight worldly beings, and all their wishes will be fulfilled. The Buddha told the four guardians to make offerings and do service to this text and to always protect the people who memorize or even just read it. The four guardians acknowledged that they would protect those who read it and would help them and fulfill all their wishes.
Memorizing or making offerings to this text is like making inconceivable offerings to the Buddha. In anyone whose ear these holy words are spoken, enlightenment will never be reversed. Their life will always be directed toward enlightenment and they will never fall back. There is no question of these benefits if you memorize the text. The deva, Hamachiwa Pala, told Buddha that she will protect the bhikshu who recites this text and that he will receive all that is needed: property, a stable mind, and so forth. Whoever even tries to read or understand this text will experience the comfort and happiness of the devas and humans for 100 billion eons. They will have fame and perfect crops, and they will become a buddha. The earth goddess will definitely help even if only one chapter or one bodhisattva's name is mentioned. The earth goddess will protect those who read and try to understand even just one verse (four words), and she will fulfill their wishes. Those sentient beings who hear only one verse (four words) will never go to the lower realms. The Buddha told the earth goddess that even if a person hears only one verse, they will be (re)born in the deva realm. Further, the Buddha told the earth goddess that the non-virtuous karma of a person who hears even one verse will be eliminated, and they will achieve enlightenment.
It would be excellent to go into countries where there is much killing and read this precious sutra 100 times or any number of times. This would be very valuable, very beneficial.
The Sutra of Golden Light, translation Suvarnabhaasottamasuutra from Sanskrit by R.E. Emmrick, 1970, revised edn. 1990, 1992, new edn. 1996 ISBN 348 6 £12.50 can be obtained from The Pali Text Society, Oxford (www.palitext.com).