News/Media

*If a menu item has a submenu clicking once will expand the menu clicking twice will open the page.

Study & Practice

*If a menu item has a submenu clicking once will expand the menu clicking twice will open the page.

Projects

*If a menu item has a submenu clicking once will expand the menu clicking twice will open the page.

FPMT

True religion should be the pursuit of self-realization, not an exercise in the accumulation of facts.

Lama Thubten Yeshe

*If a menu item has a submenu clicking once will expand the menu clicking twice will open the page.

Shop

The Foundation Store is FPMT's online shop and features a vast selection of Buddhist study and practice materials written or recommended by our lineage gurus. These items include homestudy programs, prayers and practices in PDF or eBook format, materials for children, and other resources to support practitioners.

Items displayed in the shop are made available for Dharma practice and educational purposes, and never for the purpose of profiting from their sale. Please read FPMT Foundation Store Policy Regarding Dharma Items for more information.
by Jonathan Landaw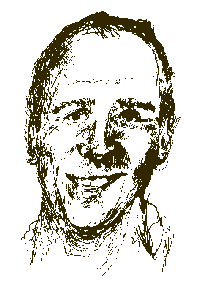 Because my desk-top 286 computer has finally died after years of faithful service and I have yet to figure out how to operate my second-hand 486 lap-top efficiently, this installment of "The Passing Scene" is being pecked out on my trusry old typewriter. As I opened its dusty cover or the first time in months or possibly years, the little Olivetti seemed to be regarding me with a look of disdain and reproach. "So, it's you again," it fairly spat with undisguised bitterness. "Ever since you switched to that overpriced word processor you have forgotten that I even exist. And after all we've been through together! But now that glorified toaster has let you down and you come crawling back to me, expecting me to take you back. Well, I'll show you. Process this!" And I soon discovered that the mechanism meant to keep the ribbon threading through the machine now works in one direction only. As a result, half of what I write comes out a complete blank. (It could be argued that everything I write is a complete blank, but that is another matter.)
In days gone by, if a writer had a sharpened pencil and enough paper, there was nothing to prevent the expression of his or her ideas — except perhaps the threat of excommunication or execution by the powers-that-be (or should that be "powers-that-were"?) But nowadays, before a Salman Rushdie can receive death threats for his supposed blasphemy, he has to be sure that his computer is plugged in, that his power supply is surge protected, that he remembers to back up his files, that his floppies are formatted and, depending upon his software, that he can operate in a Windows environment.
At the risk of sounding like a latter-day Luddite, I envy those who are blissfully ignorant of all such computerese, those for whom the phrase "windows environment" conjures up something as bucolic as the view from one's kitchen of the apple tree in the backyard. For most of us, I fear, such technological innocence is lost forever. But I, for one, am nostalgic for it.
Now, I do not deny the many advantages of computerization. Images of Enlightenment would have taken me easily two or three times as long to complete if I had had to work on a typewriter. And I would have loved to have been able to juggle all the separate quotations that made up Introduction to Tantra electronically, rather than having every horizontal surface in my work space covered with scraps of paper, as was the case in those pre-computer-literate days of yore. Nevertheless, I feel that with nearly every technological gain there has been a loss. I remember being very skeptical when reading that the entire Buddhist canon had been transmitted orally with complete accuracy for hundreds of years before it was first written down. I doubted very much that such feats of memorization could ever have been possible until I heard about certain pre-literate cultures that passed on their lengthy tribal epics in just the same way. It was only when literacy was introduced into these societies (by well-meaning missionaries, no doubt; God save us from well-meaning missionaries!) that their ability to hold these epics in their memory atrophied. I think something similar is at work regarding the meditative practice of visualization. I believe that one of the reasons many Westerners have such difficulty generating vivid visual images in their minds is that we have been relying for too long on movies and television to provide such images for us. Simply speaking, our imagination has atrophied. And what do we have in its place? Satellite-linked television bringing hundreds of channels into our home, with almost nothing worthwhile to watch on any of them.
[At this point the curmudgeon in me gives way to the pedant who cannot resist adding a note to clarify a previous reference. For those of you with less-than-perfect recall of the history of the organized labor movement in Great Britain, the Luddites were workers who, fearful that the introduction of machinery into the mills of Nottingham would cost them their jobs, launched a series of destructive attacks against these machines. Such attacks spread to other localities and industries before the powers that-would-be, in blatant disregard of collective bargaining agreements that would, after all not come into existence for another century or more, had a number of Luddites executed in 1813. Noblesse oblige.]
Alas, what is someone like myself to do? Having learned to rely on computers, I cannot go back to paper and pencil, or even to the typewriter. And once I learn to operate my laptop, I will become even more dependent upon modern technology. Why? Because, after years of resisting, I have signed a pact with the Devil: I have subscribed to Compuserve. Now I shall be connected by email to an international network of computers storing the sum total of human knowledge, able to share with others in distant lands their wealth of knowledge, experience and insight, all at the speed of light, as we forge new bonds of communication and co-operation taking us into the next millennium.
Hogwash! As friends who have been on-line for a long time have repeatedly told me, the main purpose of the Internet is not to trade ideas but to enable bored office workers around the world to share off-color jokes with one another. (Other major uses of this amazing advance in mass communication: engaging in flirtatious banter in cyberspace chatrooms with others of undetermined gender, and downloading pornographic images of movie stars. Do you see a trend here? Your personal computer has become little more than a hi-tech sex toy.)
Well, it is about time for me to get this verbiage retyped onto a computer diskette so my article can be added into this issue of Mandala, thereby bringing some amusement into your humdrum little lives. (Before anyone becomes too upset with the arrogance of that last remark, please be assured that I was merely paraphrasing one of my favorite lines from that Hollywood classic "Singing in the Rain.") By the way, have you down-loaded this one? A priest, a rabbi and a Buddhist monk walked into a saloon…