News/Media

*If a menu item has a submenu clicking once will expand the menu clicking twice will open the page.

Study & Practice

*If a menu item has a submenu clicking once will expand the menu clicking twice will open the page.

Projects

*If a menu item has a submenu clicking once will expand the menu clicking twice will open the page.

FPMT

The workshop is in the mind.

Lama Zopa Rinpoche

*If a menu item has a submenu clicking once will expand the menu clicking twice will open the page.

Shop

The Foundation Store is FPMT's online shop and features a vast selection of Buddhist study and practice materials written or recommended by our lineage gurus. These items include homestudy programs, prayers and practices in PDF or eBook format, materials for children, and other resources to support practitioners.

Items displayed in the shop are made available for Dharma practice and educational purposes, and never for the purpose of profiting from their sale. Please read FPMT Foundation Store Policy Regarding Dharma Items for more information.
Distilling Shantideva's 'Bodhicharyavatara'
"Shantideva's text is one of the rare texts we have in English translation that is actually poetic," said FPMT registered teacher and experienced meditator Ven. René Feusi about his newest book, The Beautiful Way of Life: A Meditation on Shantideva's Bodhisattva Path. The book is a distillation of Shantideva's masterful 8th-century text Bodhicharyavatara, also known as A Guide to the Bodhisattva Way of Life.
Mandala spoke with Ven. René in September 2015 and learned how his book The Beautiful Way of Life, published by Wisdom Publications, came into existence; how to use it in one's personal practice; and more about his relationship with the root text.
How did you come to create The Beautiful Way of Life?
I was introduced to Shantideva in 1979 at Kopan Monastery's November course with Lama Yeshe and Lama Zopa Rinpoche. They would often quote Shantideva's text – the Bodhicharyavatara – and tell the amazing story about his life. This monk that was sleeping a lot and doing not much else, ends up writing this wonderful text. He has always kind of intrigued me.
Then I heard Ganden Lamrimpa give a commentary in Dharamsala when I was doing a Vajrasattva retreat in 1981. I also heard commentary on the text from His Holiness the Dalai Lama a few times. And there was the story that Patrul Rinpoche had received the commentary many, many times and wherever he would travel, he'd always teach on the Bodhicharyavatara. Also, Lama Zopa Rinpoche once said in Dharamsala that there was a monk that had memorized the Bodhicharyavatara and he was traveling around India like a sadhu with only that text in his head. That was his practice. All these things inspired me to be with this text.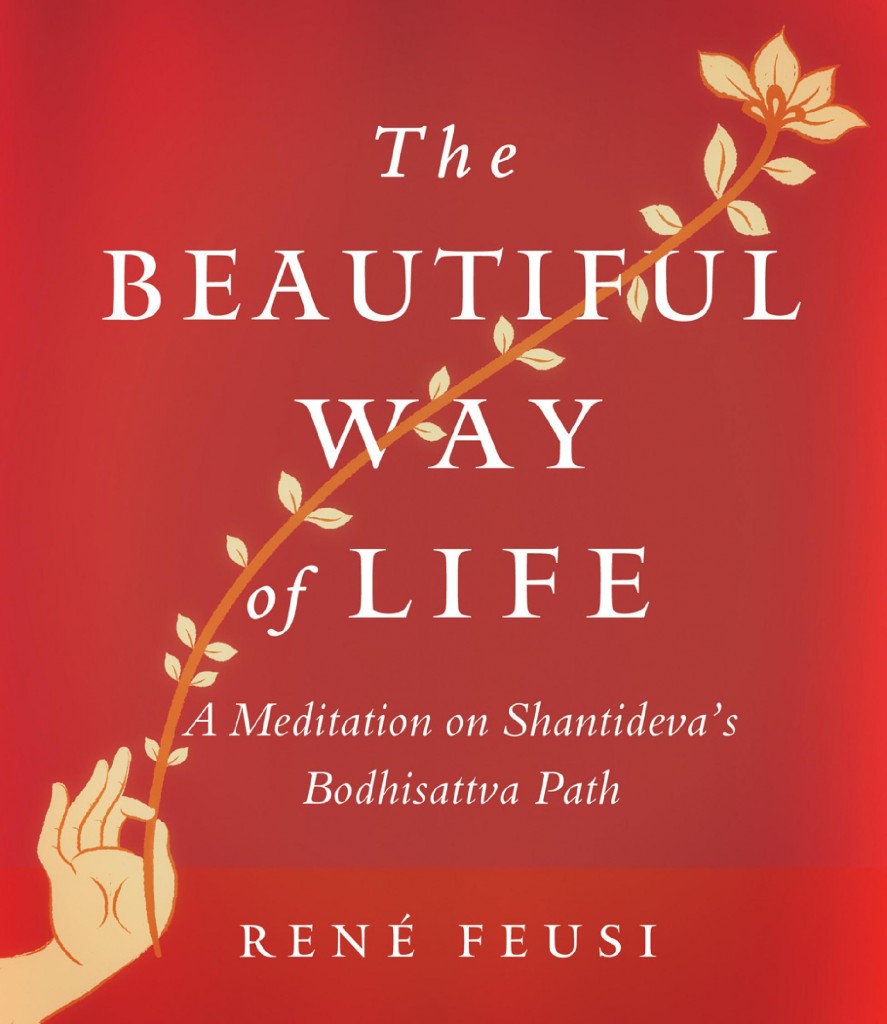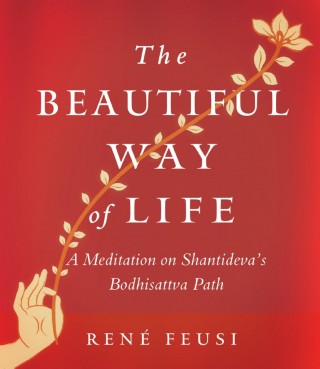 In the 1990s, I went to Bodhgaya to do two months' retreat. I had rented a cabin in Bodhgaya and one of the texts I had with me with was Bodhicharyavatara. It was Stephen Batchelor's translation. While doing retreat there, they started to build a cabin just in front of mine. There were 20 or 30 Indians from early morning into late in the afternoon building and talking, and I started getting quite annoyed and angry. I was supposed to do retreat and was expecting quiet surroundings. I realized I could leave and try to find another place or try to make the best out the situation. And that's when I remembered Shantideva's chapter on patience.
I read it again and again, and liked it very much, but found that the way it was written was so flowery that I had difficulty following the stream of reasoning. So I said to myself, "Let's attempt to write out what he actually says," taking away all the embellishments. What is his stream of ideas on how to remove anger? That's how I started. It was enjoyable work. I discovered Shantideva's text in a more intimate way. I worked on a few chapters there in Bodhgaya, and over the years, each time I would be in retreat, I would take it up again and do some more of the text.
I went over it many, many times because new translations of Bodhicharyavatara would come out. I used at least five different translations to write The Beautiful Way of Life, each time seeing if there were some words that would be more appropriate from here or there. I lived at Vajrapani Institute in California for seven years and once showed the director, Fabienne Pradelle, what I had done and she said, "Oh, that's great, you should finish it." Slowly, slowly over the years I finished it. She and another friend, Judith Kondo, went over the manuscript to polish up the English. We worked on it together. …
Read the complete article as a PDF.