News/Media

*If a menu item has a submenu clicking once will expand the menu clicking twice will open the page.

Study & Practice

*If a menu item has a submenu clicking once will expand the menu clicking twice will open the page.

Projects

*If a menu item has a submenu clicking once will expand the menu clicking twice will open the page.

FPMT

FPMT is unbelievably fortunate that we have many qualified teachers who are not only scholars but are living in practice. If you look, then you can understand how fortunate we are having the opportunity to study. With our Dharma knowledge and practice we can give the light of Dharma to others, in their heart. I think that's the best service to sentient beings, the best service to the world.

Lama Zopa Rinpoche

, (read the

full advice

from Rinpoche)

*If a menu item has a submenu clicking once will expand the menu clicking twice will open the page.

Shop

The Foundation Store is FPMT's online shop and features a vast selection of Buddhist study and practice materials written or recommended by our lineage gurus. These items include homestudy programs, prayers and practices in PDF or eBook format, materials for children, and other resources to support practitioners.

Items displayed in the shop are made available for Dharma practice and educational purposes, and never for the purpose of profiting from their sale. Please read FPMT Foundation Store Policy Regarding Dharma Items for more information.
Letter from the Publisher
June / July 2008
FPMT MEMBERSHIP
Dear Readers,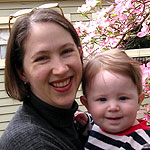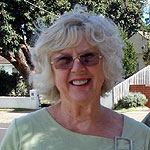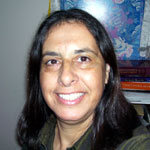 It is a true pleasure to write to you as the new Publisher of Mandala. While you may only think of Mandala when you see the newly-arrived cover, we think of you daily. We constantly ask ourselves how we can improve so that you are provided with the most engaging, most accurate, and most skillful Buddhist content possible. It is a deeply-felt responsibility, and I am personally honored to serve you to the best of my ability.
I am also tremendously honored to work with the Mandala team: Nancy Patton, our intrepid Managing Editor who treats each issue with the unwavering love and service of an articulate mother; Sandra Peterson, our implacable Subscriptions & Advertising Manager who asks little for herself but strongly advocates for others; and Melody Swan, our insightful Art Director who brings each article to life with thoughtfulness and heart. We are a small team, but a dedicated one. And we dream big. Our aspiration is that Mandala be a true resource for the benefit of all sentient beings.
When you dream big, you can expect obstacles. While Mandala bears a big heart, it does not bear a big bank account. At the conclusion of 2007, Mandala arrived at a crossroads: Alter its editorial vision to become more commercial, or find another way to remain afloat … and maintain its focus on Lama Tsongkhapa's profound lineage of teachings and the community of our parent organization, FPMT, which has grown up around the world to make those teachings manifest.
Mandala sought the advice of FPMT's Spiritual Director, Lama Zopa Rinpoche. Which fork in the road should we take? Rinpoche advised that we stay focused on our lineage and community, and so we began a journey to find a way to make this possible.
Mandala is now proud to be the cornerstone benefit of a new Friends of FPMT program which preserves its editorial mission and further integrates it with the organization that has been its loyal steward for over twenty years.
Along with serving our readership, Mandala will now also directly serve the educational programming, charitable projects, and global services of FPMT, enlarging its purpose and benefit in ways unseen at the time of this landmark charge. I'm tempted to say – How typical! – as it often seems that Rinpoche's advice contain benefits unseen at the time.
Mandala will now be published quarterly in order to minimize expenses so that maximum benefit can be brought to Foundation projects. We will produce one more bi-monthly (Aug/Sept) and will produce the first quarterly issue as Oct/Nov/Dec 2008. In order to compensate for this change, we will debut a new Mandala e-zine (electronic magazine) which will arrive to members via email and will specialize in content optimized for this format.
To learn more about the Friends of FPMT program, go to fpmt.org/friends. A basic $US30 membership is the same price as an international Mandala subscription – with increased benefits – and it is only a few dollars more for domestic subscribers.
We hope and encourage you to stay connected to Mandala as our readers now directly benefit a wide range of meaningful programs and projects in the service of the Dharma, as well as receiving the same Mandala they know and love.
We live in a troubled time. We live lives of fleeting pleasure, of struggle and confusion. Stay in touch, stay connected; contact us and let us know what you need in your magazine.
Love and peace,
Sara Blumenthal