News/Media

*If a menu item has a submenu clicking once will expand the menu clicking twice will open the page.

Study & Practice

*If a menu item has a submenu clicking once will expand the menu clicking twice will open the page.

Projects

*If a menu item has a submenu clicking once will expand the menu clicking twice will open the page.

FPMT

Realize that the nature of your mind is different from that of the flesh and bone of your physical body. Your mind is like a mirror, reflecting everything without discrimination. If you have understanding-wisdom, you can control the kind of reflection that you allow into the mirror of your mind.

Lama Thubten Yeshe

*If a menu item has a submenu clicking once will expand the menu clicking twice will open the page.

Shop

The Foundation Store is FPMT's online shop and features a vast selection of Buddhist study and practice materials written or recommended by our lineage gurus. These items include homestudy programs, prayers and practices in PDF or eBook format, materials for children, and other resources to support practitioners.

Items displayed in the shop are made available for Dharma practice and educational purposes, and never for the purpose of profiting from their sale. Please read FPMT Foundation Store Policy Regarding Dharma Items for more information.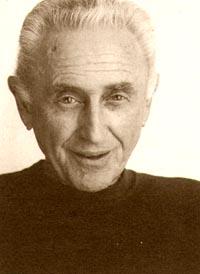 Elaine Jackson reports: Member of Vajrapani Institute in Boulder Creek, California, and one of its past directors, Marvin John Schwartz, died on September 1. He was sixty-nine. Accomplished pianist, songwriter, Hollywood producer, agent and Emmy award-winning scriptwriter, John Shore — as Lama Yeshe called him — left Hollywood in 1973 and traveled to the East for "the drugs and the meditation." He'd heard about Kopan in Kathmandu, but, he said, he was doing too many drugs to want to go up that hill!
He met the lamas in Los Angeles in 1975: "they blew my head off," he said. He served as attendant to Lama Yeshe in the early 1980s, then became director of Vajrapani until 1989. He stayed on in the small town of Boulder Creek until his death. The embodiment of generosity, he worked as the center's fund raiser, cajoling his Hollywood friends into practicing generosity. One of his main projects was restoring the videos of teachings of Lama Yeshe and Lama Zopa Rinpoche.
A close friend of the family of actor John Wayne, John had recently returned from LA where he had been helping Michael Wayne with a video project in support of the John Wayne Cancer Clinic.
In 1989 he had open heart surgery and since then knew that his days were numbered. He lived a simple life and was renowned for his intensive practice. He was found in his cabin by his neighbors and fellow Vajrapani members Janet and Chana Brooke.
Lama Zopa Rinpoche recommended that people gather at his house to perform various rites and pujas, and later a visiting lama performed Jangwa and the rites for transferring the consciousness to a pure realm. Rinpoche indicated that John's consciousness was " probably in Vajra Yogini's pure land.
---
Lara Brooke was at John's memorial service: I am an hour late as I make my way up the newly paved driveway at Vajrapani Institute. A wave of laughter carries softly down the hill — a welcome sound for a memorial service. As I round the corner I am greeted by my youngest sister, her tear stained face smiling up at me, revealing the emotions that I've already missed.
I look up, and through the towering redwoods of the Santa Cruz Mountains the sun filters down, warm and gentle on the crowd of people gathered at Lama Yeshe's stupa, its white washed surface and gold trim shining brilliantly. Standing twenty feet tall, it is bedecked with flowers and on its many tiers is set row upon row of water bowl offerings and candles, their flames dancing in the gentle breeze.
Upon the stupa are three pictures containing the image of a man, known to some as Marvin Schwartz, to others as John Schwartz, and even John Shore, which is what Lama Yeshe called him.
Elaine Jackson, a dear friend, is reciting a poem entitled "Ode to John Shore or- Go Ahead and Keep My Heart, I Know You Didn't Eat Liver." She reads:
I know you disliked corny. It ranked right up there with mush. And I can hear you in the background sayin', "For Pete's sake, what's the fuss?"
Laughter ripples through the audience; humor was such a large part of John's life. There is yet more laughter when his younger brother Hermon, the spitting image of John, begins by saying, "Now, I've been told by some that I resemble my brother."
From Hollywood agent, producer and scriptwriter to the father of four children; from his travels in Africa, where he crossed the Sahara, not once but twice, to the small town of Boulder Creek, family and friends share their memories of John.
The gratitude with which everyone speaks is overwhelming, for what he did most was to give to others. Like pieces of a puzzle his accomplishments are placed in order, and the life of a magnificent man emerges.
Whether he was spending his time on projects such as the John Wayne Cancer Clinic, or acquiring the much needed funds for Vajrapani Institute, John still managed to be there for someone in need. Always there to listen, he shared his wealth readily, as well as his endless reserve of opinions.
The last to speak is Steve, the youngest of his children, dressed in blue jeans and a t-shirt, John's favorite, and only, attire. Now thirty, he stands as a child, with his hands placed behind his back and head down in thought.
Like a bridge between two worlds Steve is one of the few to have experienced the many facets of his father's life that for so many years remained separate. Today his worlds have come together, and it is a beautiful occasion.
John left a legacy behind, in his work, his children and his compassion for others. It is a challenge not many can fill; his New Balance shoes now sit by the door, does anyone care to try them on for size?