News/Media

*If a menu item has a submenu clicking once will expand the menu clicking twice will open the page.

Study & Practice

*If a menu item has a submenu clicking once will expand the menu clicking twice will open the page.

Projects

*If a menu item has a submenu clicking once will expand the menu clicking twice will open the page.

FPMT

You must recognize that your real enemy, the thief who steals your happiness, is the inner thief, the one inside your mind – the one you have cherished since beginningless time. Therefore, make the strong determination to throw him out and never to let him back in.

Ego, Attachmnet and Liberation

Lama Thubten Yeshe

*If a menu item has a submenu clicking once will expand the menu clicking twice will open the page.

Shop

The Foundation Store is FPMT's online shop and features a vast selection of Buddhist study and practice materials written or recommended by our lineage gurus. These items include homestudy programs, prayers and practices in PDF or eBook format, materials for children, and other resources to support practitioners.

Items displayed in the shop are made available for Dharma practice and educational purposes, and never for the purpose of profiting from their sale. Please read FPMT Foundation Store Policy Regarding Dharma Items for more information.
OBITUARIES
June-July 2007
Terry Leach, 59, died in Coromandel, New Zealand, February 28, 2007
By Murray Wright
On February 28 we witnessed the passing of a fine Dharma brother and excellent practitioner. Born in England, Terry grew up in Canada and obtained a Ph.D. in Geology in New Zealand where he settled. He was an internationally respected geologist who utilized opportunities presented by his work to help others and pursue his love of the Dharma.
While researching his thesis, Terry began searching for something not to be found through drugs and wild living, and spent many hours discussing philosophy and religion. He met Lama Zopa Rinpoche at a course near Auckland in 1976, and fell in love with Tibetan Buddhism. In those early years of Dorje Chang Institute, Terry and his partner Naomi's flat became the focus for Dharma gatherings. …
Read the complete obituary as a PDF.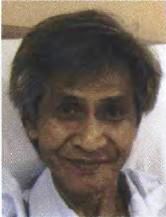 Han Juan Kiat, 60, died in Singapore, March 5, 2007
By Cecilia Tsang
No one is quite sure how Han Juan Kiat's association with Amitabha Buddhist Centre (ABC) began. Some members said he told them he had started coming to the center in its very early days when it was operating out of a private home at Butterfly Avenue fifteen years ago.
But, somehow, he never became a member until he was advised to attend the Sunday morning prayers, which included the purification practice of Confession to the 35 Buddhas. After doing this for some time, he signed up as a life member of the center.
Han became a regular at many of the ABC functions and teachings by the lamas. He will always be remembered for his immaculate grooming – no sloppy T-shirts and jeans for him. He was always smartly turned out in a crisp white shirt and slacks. And he had charming, gentlemanly manners, a lost art in these modern times. He was also extremely respectful of all the lamas and was particularly devoted to and had great faith in our resident geshe, Geshe Chonyi. …
Read the complete obituary as a PDF.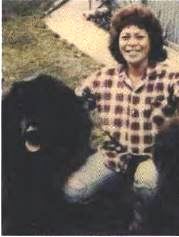 Elaine Otene, 61, died in Auckland, New Zealand on March 29, 2007
By Murray Wright
Elaine was an unusual Dharma student. The youngest of thirteen children, she was born into a Maori tribe from Northland. The Maoris have strong bonds with the land, their ancestors, and extended family, plus they have rich healing traditions. Not many have shown interest in studying and practicing Buddhism. Elaine was different. She had enjoyed an active life including karate, overseas travel, dance and poker machines, five children, and two grandchildren. With much love, humor, and delicious cooking she cared for everyone.
In 2004, Elaine sensed she was unwell. She stumbled across Dorje Chang Institute [Auckland] when she
spotted the stupa while on a shortcut to the grocery store. She quickly decided that Buddhism was her path, taking refuge and teachings from Geshe Wangchen. Diagnosed with lung cancer, Elaine came to Tara pujas and Friday night Medicine Buddha pujas, wrote the Sanghata Sutra, and helped at working bees. These practices gave her strength to cope with her illness and uncomfortable treatments. …
Read the complete obituary as a PDF.
Brian Baumgarten, 48, died in Minnesota on April 7, 2007
By Sheila Duddy, RN
Brian was a patient of mine in our Hospice Unit. He had a "pontine stroke" which left him completely paralyzed. We were able to communicate one word at a time, and I realized he desired spiritual support with respect to Buddhism. I provided him with the beginnings of a shrine in his hospital room, and when he was transferred out to the Hospice Residence his parents brought his vajra and bell to his room. According to his parents, they only then "found out" that he was a practicing Buddhist.
They told me he lived in Japan for six years and wandered through Korea, China, and Thailand. He asked if I could support him for the forty-nine days after he died. He knew to request no movement of his body for three days prior to his cremation. He told me he had read The Tibetan Book of the Dead at least six times. He was a Tai Chi instructor for a while: Some of his students came to visit him in the hospital. They said he was a quiet guy but he could listen well and he was very intelligent. …
Read the complete obituary as a PDF.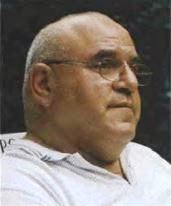 Elliott Postol, 59, died in Amsterdam, March 27, 2007
By Cameron Chesson
Elliott was a member of Maitreya Instituut Amsterdam. He took refuge with lama Zopa Rinpoche and participated in guided meditations and Lam-Rim study courses at the Instituut. Elliott's message to all of his family of friends, clients, and acquaintances was, "Loving kindness, compassion, generosity and humanity." He, too, often struggled to realize these aspirations in his daily life. …
Read the complete article as a PDF.