News/Media

*If a menu item has a submenu clicking once will expand the menu clicking twice will open the page.

Study & Practice

*If a menu item has a submenu clicking once will expand the menu clicking twice will open the page.

Projects

*If a menu item has a submenu clicking once will expand the menu clicking twice will open the page.

FPMT

Actions that give harm to other sentient beings aren't those of a bodhisattva. In Buddhism, there's no such thing as a holy war. You have to understand this. It's impossible to equalize everybody on earth through force.

Lama Thubten Yeshe

*If a menu item has a submenu clicking once will expand the menu clicking twice will open the page.

Shop

The Foundation Store is FPMT's online shop and features a vast selection of Buddhist study and practice materials written or recommended by our lineage gurus. These items include homestudy programs, prayers and practices in PDF or eBook format, materials for children, and other resources to support practitioners.

Items displayed in the shop are made available for Dharma practice and educational purposes, and never for the purpose of profiting from their sale. Please read FPMT Foundation Store Policy Regarding Dharma Items for more information.
What the world needs now: kindness
We need new education for the world. Because all the education is no longer up to date for the present intelligent people.
Lama Yeshe, January 1983
The inaugural conference of UCWP (Universal Compassion and Wisdom for Peace) will be held near London, UK, from October 25 to 30, 2005.
UCWP is an international non-profit that was set up earlier this year under Lama Zopa Rinpoche's gui dance to take forward the vision of Essential Education.
Essential Education is a universal system for developing our human potential to be kind and wise. It is the name that Lama Zopa Rinpoche has approved as the new label for Lama Yeshe's vision of "Universal Education." The aim of Essential Education is to help people of all ages to understand the nature of their mind and emotions and their relationship with the world. This understanding naturally gives rise to qualities such as:
respect and compassion for all living beings
an attitude of universal responsibility
a sense of meaning and satisfaction in life
The conference offers a unique opportunity to be a part of this exciting initiative. The first stage, from Tuesday, October 25, to Friday, October 28, is designed for people who want to be stakeholders in Essential Education: those who have been working in projects related to Universal Education or who have relevant skills and experience. These could include: education, community work, psychotherapy, management consultancy, healing, or working with the elderly. Lama Yeshe was also particularly keen to involve people who have personal experience in teaching the Dharma. Rooting ourselves in the advice that Lama Yeshe and Lama Zopa Rinpoche have given over the years, we will explore what Essential Education is and how it can be developed and supported throughout the world.
The weekend conference, from Friday afternoon, October 28, to Sunday afternoon, October 30, will broaden out to include anyone who is inspired by the idea of sharing the Dharma with a wider range of people. It will include an opening discussion chaired by Vicki Mackenzie, presentations from people who have been  leading projects around the world, and skills workshops ranging from teaching meditation for children to improving our communications skills.
The conference, to be held in a residential center, will include opportunities to meditate together, to take country walks, and to relax and talk with other participants.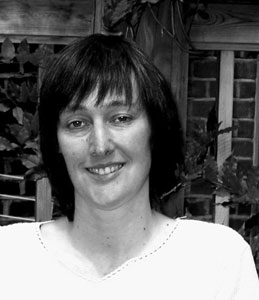 UCWP's plans for the coming year include: organizing a regional meeting in the Australasia/Pacific area, developing partnerships with a range of grassroots projects around the world, commencing work on a foundation course in Essential Education, setting up an international Friends network, and establishing a range of working groups to develop training programmes and materials. We are also hoping to raise money for an international youth leadership programme. Please let us know if you would like to support any of these initiatives.
In May, UCWP attracted its first public grant of £20,000 towards running expenses from UnLtd, the UK-based foundation for social entrepreneurs.
Contact Alison Murdoch on mail@compassionandwisdom.org to book one of the remaining places at the conference. Delegates from Australia, Canada, India, Malaysia, Singapore, and the USA as well from Europe have already booked. Also, ask to be put on the e-mail list for UCWP's regular e-zines, which are currently available in French, Italian, Portuguese, and Spanish in addition to English.